HIGH ROLLER RECORDS RELEASES [CLEARANCE SALE]
$

7.99

USD

-

$

10.99

USD
On sale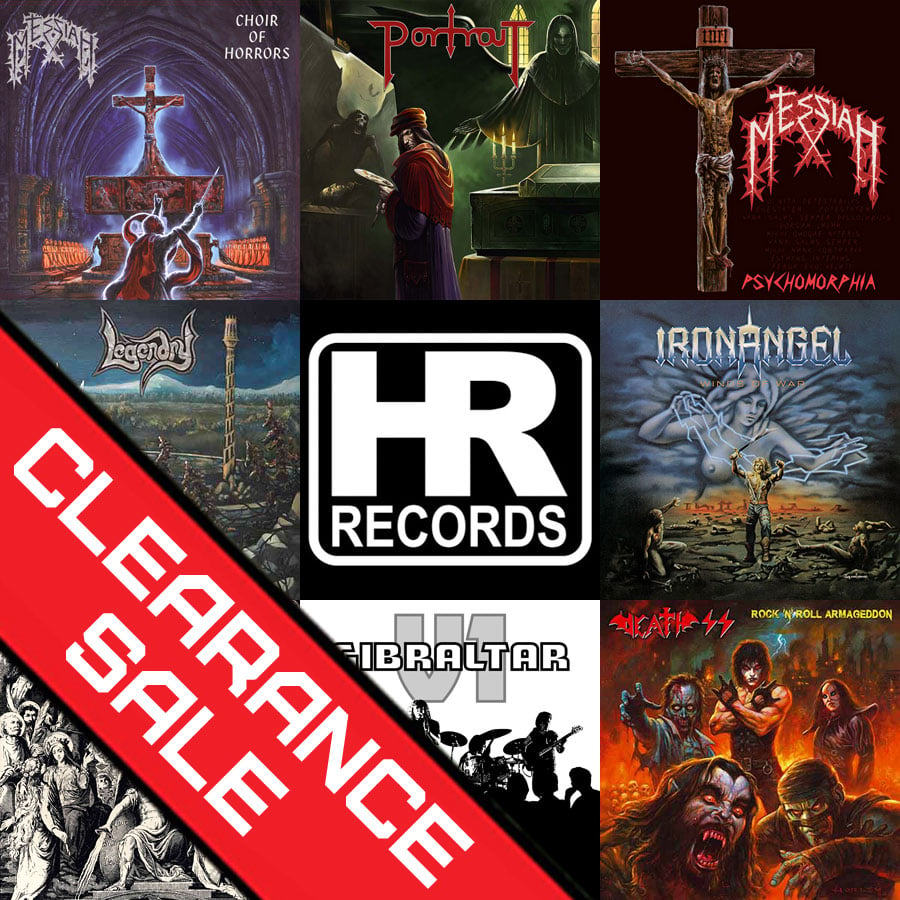 CLEARANCE SALE: all CDs are $7.99, unless noted otherwise. Just few copies per title left!
This section is for High Roller Records - German label specializing in classic 80s re-releases as well as current bands playing in the vein of the olde.
All jewelcase releases (unless noted), many of which come with slipcase and sometimes poster (as indicated below).
Available titles are:
AKTOR - Paranoia CD
BELL - Tidecaller CD
COMMANDO - Rites of Damnation CD with Slipcase
DEADHEADS - This is Deadheads First Album CD
DEAD KOSMONAUT - Gravitas CD, slipcase
DEATHSTORM - Blood Beneath the Crypts CD
DEATHSTORM - Reaping What I left CD
DEATH SS - Rock 'n' Roll Armageddon CD, slipcase
DIAMOND LIL - s/t CD
HELLBRINGER - Awakened from the Abyss CD
HELVETETS PORT - From Life to Death CD, slipcase
HOBBS ANGEL OF DEATH - Heaven Bled CD
HOBBS' ANGEL OF DEATH - Hobbs' Satan's Crusade CD
MERCILESS DEATH - Taken Beyond CD
MESSIAH - Space Invaders CD, slipcase, poster - $10.99
MESSIAH - Choir of Horrors CD, slipcase, poster - $10.99
MESSIAH - Rotten Perish CD, slipcase, poster - $10.99
MESSIAH - Psychomorphia EP CD, slipcase, poster
METALIAN - Vortex CD, slipcase
METALIAN - Midnight Rider CD, slipcase
REPENT - Condemned to Fail CD, ltd 500
ROBERT PEHRSSON'S HUMBUCKER - Long Way to the Light CD
V1 / GIBRALTAR - The Spaceward Super Sessions CD
WITCHGRAVE - s/t CD