HEAVY METAL PERSE - Fleeing the Gods CD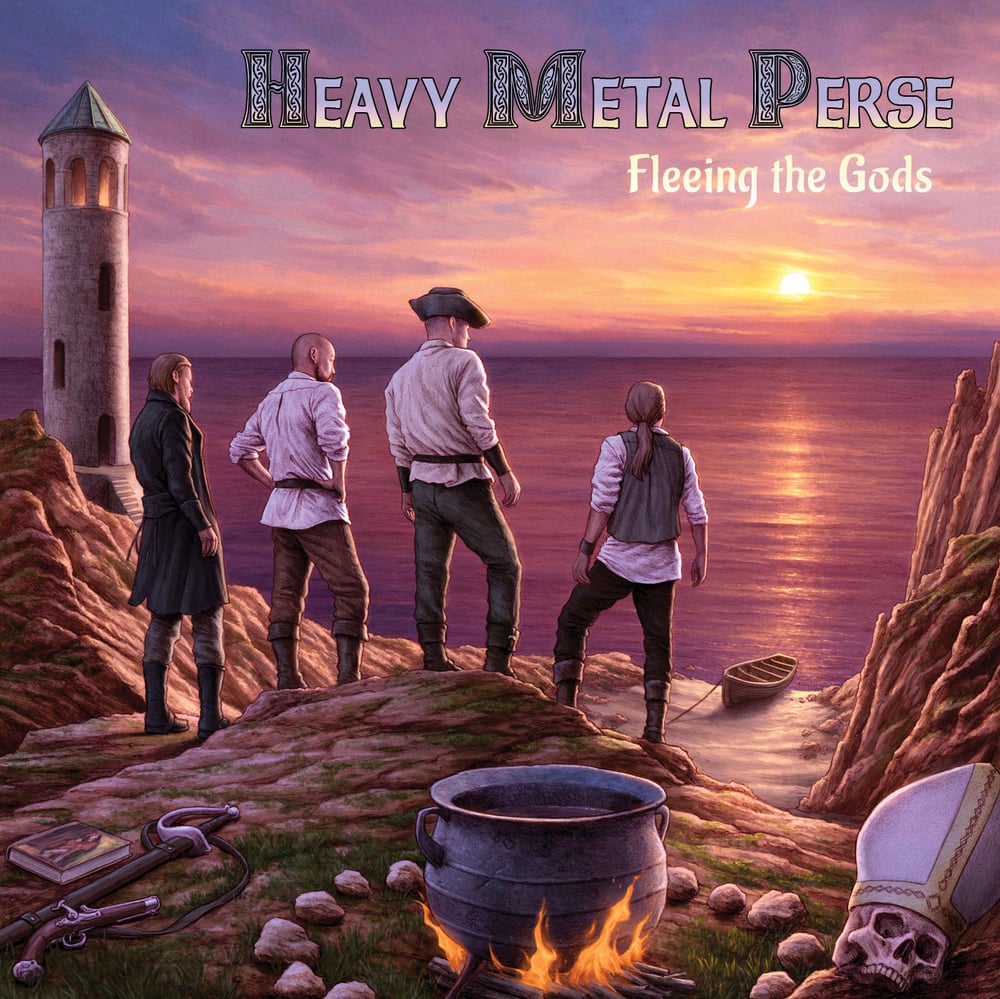 Amazing power/speed metal from Finland with mystical Nordic atmosphere only certain Scandinavian bands are able to achieve. Taking you on a breath-taking journey through Karelia and beyond.
BLAZON STONE fans already know Matias Palm. This is his main band, in which in addition to vocal duties he also plays guitars. Musicwise, think of Amorphis (Skyforger, Elegy circa) meets Gamma Ray and Beast in Black, with progressive and folksy touch. Add to that the lyrics dealing with myths and legends, and you may get the overall picture, or better yet, just play the tunes and hear for yourself!
For fans of: AMORPHIS (Skyforger, Elegy circa), GAMMA RAY, SYMPHONY X, BEAST IN BLACK, FALCONER, ELVENKING, LOST HORIZON, STORMWARRIOR, BLAZON STONE
This is the "International" version of the album, with the songs still sung in Finnish, but with translated lyrics in the booklet, and two bonus tracks (sung in English).
CD FEATURES:
• "International" version with two bonus tracks
• 12-page booklet with lyrics translated to English.
• Cover Artwork by Yannick Bouchard
• Limited to 500 copies worldwide
Heavy Metal Perse is:
Matias Palm: Lead & backing vocals, lead & rhythm guitars, synth programming
Juha Leikkainen: Lead & rhythm guitars, keyboards
Harri Leinonen: Bass
Heikki Romppainen: Drums
Guest musicians:
Mikael Salo: Backing vocals on tracks 1, 3 & 6
Kasperi Heikkinen: Guitar solo on track 6.
Eero Kaukomies: Backing vocals on tracks 1, 3 & 6 and additional keyboards and synth programming
Drums, rhythm guitars, vocals and keyboards recorded by Eero Kaukomies at Sonic Pump Studios and Content Union
Studio, Helsinki 2020-2022.
Bass and lead guitars (+ vocals on track 7) recorded by Matias Palm in Helsinki, Kajaani and Hämeenlinna 2020-2022.
Mixed by Eero Kaukomies at Sonic Pumps Studios.
Mastered by Svante Forsbäck at Chartmakers.
Track 7 mastered by Eero Kaukomies at Sonic Pump Studios.
Track 8 mastered by Dan Swanö at Unisound.
Cover artwork by Yannick Bouchard
Inner sleeve drawings by Heikki Romppainen
Cover layouts by Mumintroll
Photography by Toni Salminen