EPIZOD - St. Patriarch Evtimiy DVD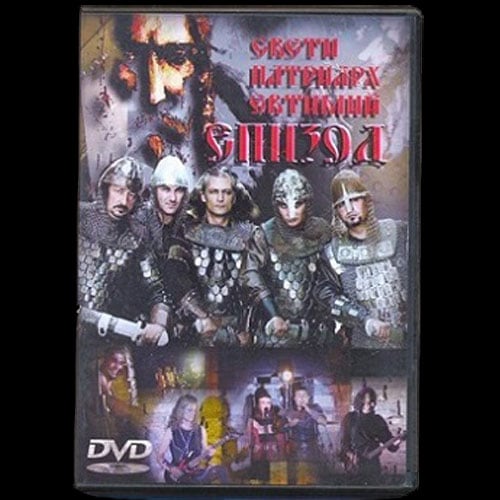 EPIZOD is a long-running veteran band from the East European metal scene. Founded back in 1988, they started as epic power/doom metal heavily influenced by François Villon's Medieval atmosphere, and later evolving into epic power metal influenced by the likes of Manowar, Iron Maiden, Virgin Steele, Manilla Road, spiced up with Orthodox chants and Bulgarian folklore elements.
This DVD is based on a theatrical show displaying their conceptual album "St. Patriarch Evtimiy" depicting the Bulgarian fall and subsequent enslavement under Ottoman Empire's yoke in 14th Century.
Historical movie footage have been used to enhance the storytelling, with lyric subtitles translated to English also available.
This DVD release was made back in 2005 as collaboration between Stormspell and the band, in a very tiny pressing run of factory-made silverpressed DVDs. Those are my very last copies in stock.
01. Intro
02. Word Of Evtimiy
03. Evtimiy, My Son
04. Tsar Ivan Shishman
05. I Yearn For Turnovgrad
06. Evtimiy Bids Turnovo Farewell
07. To Have A Look At You...
08. War
09. Slaughter and Plunder
10. The Battle
11. The Capital Has Perished
12. Patriarch Evtimiy
13. A Prayer For Bulgaria
14. Miracle
15. Epilogue
-----
Bonus:
16. O Shipka (video-clip)
Playing time: 50:30
(Epizod Ltd./Stormspell 2005, Region 0, PAL, Dolby 5.1, English subtitles)