DETEST - The End of All Ends CD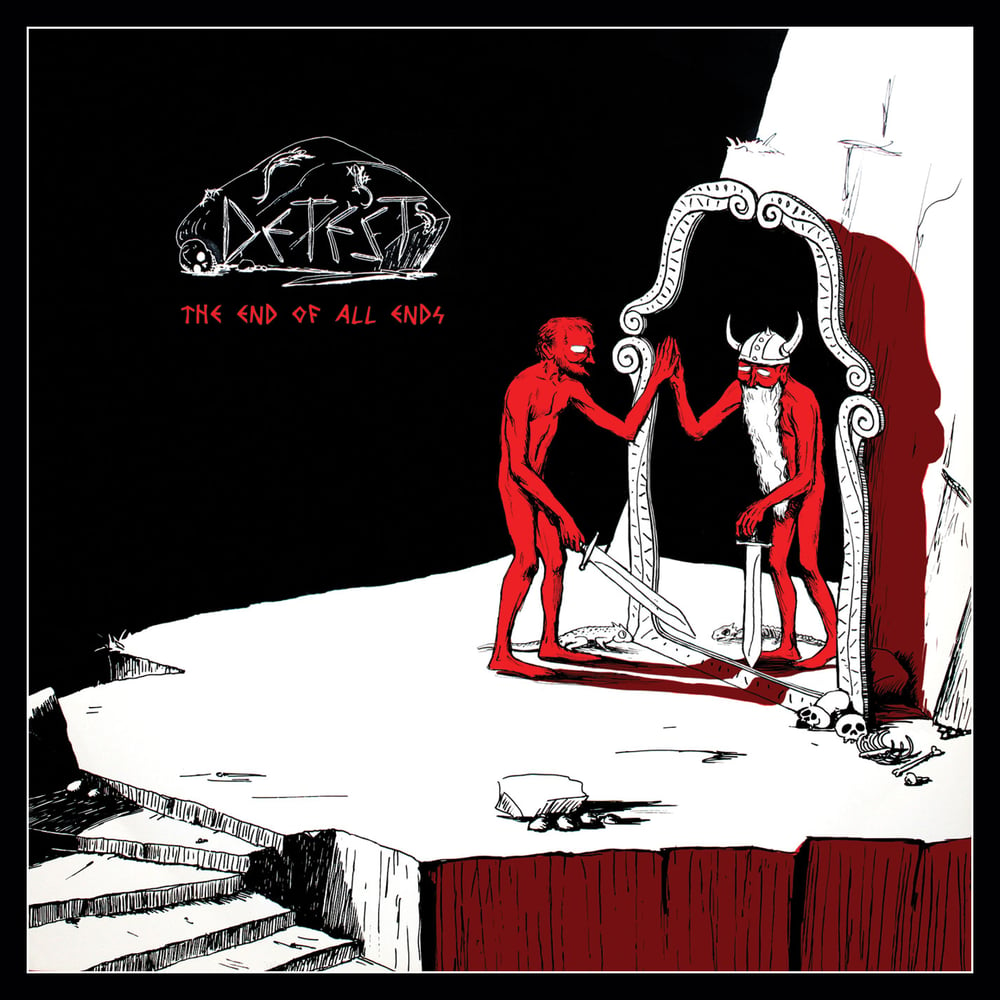 DETEST's epic swansong "The End of All Ends" is finally completed.
Here's what Micke Därth had to say about it:
"The tracks were written back in the day for a demo that never happened - we had split at the time - somewhere '91 - '92. Some of the tracks lacked lyrics, a solo-part or a chorus, that have been polished up and expanded to make a full album. Two of the tracks were written for the band Twilight (Beyond Twilight) in the early days of that band, but never got past the rehearsal room, we're talking mid 90's. One of the tracks were actually recorded with Detest (me and Jörgen), but that track was not finished, until now. Here is the tracklist of Detest forthcoming album "The End of All Ends"
01. The Solemn Avenger
A re-write for Twilight of the Detest-track "The Avenger". Detest fans can see it as a continuing saga of "The Avenger".
02. Final Hour
A couple of the riffs were written during the Detest-period, but never used. Was arranged and fully written with the aid of Andreas Lagerin in Twilight mid 90's. Andreas was good enough to put his solo down again for this recording.
03. Away
Detest-track first recorded '89 by myself and Jörgen Svahn. Polished up for this occasion.
04. Thoughts of Love
Written for Hellrats - my band that preceded Coma and Detest. Has much of what Detest became, written '87.
05. The Savior
Track written in '91 and demo-recorded by myself between bands (Detest - Twilight).
06. Aim Higher
Written for Twilight mid 90's. Been polished to match Detest-sound better. Never got past rehearsal-room.
07. Rebellion
Same story as 05
08. Renegade
Same story as 05
09. Divide and Conquer
Same story as 05
10. Light In the Sky
Same story as 05
11. The Creatures
Same story as 05
12. The End of All Ends
Same story as 05. A good way to seal the Detest legacy.
An hour of never heard Detest-material is about to come your way soon.