BLAZON STONE - Return To Port Royal: Definitive Edition CD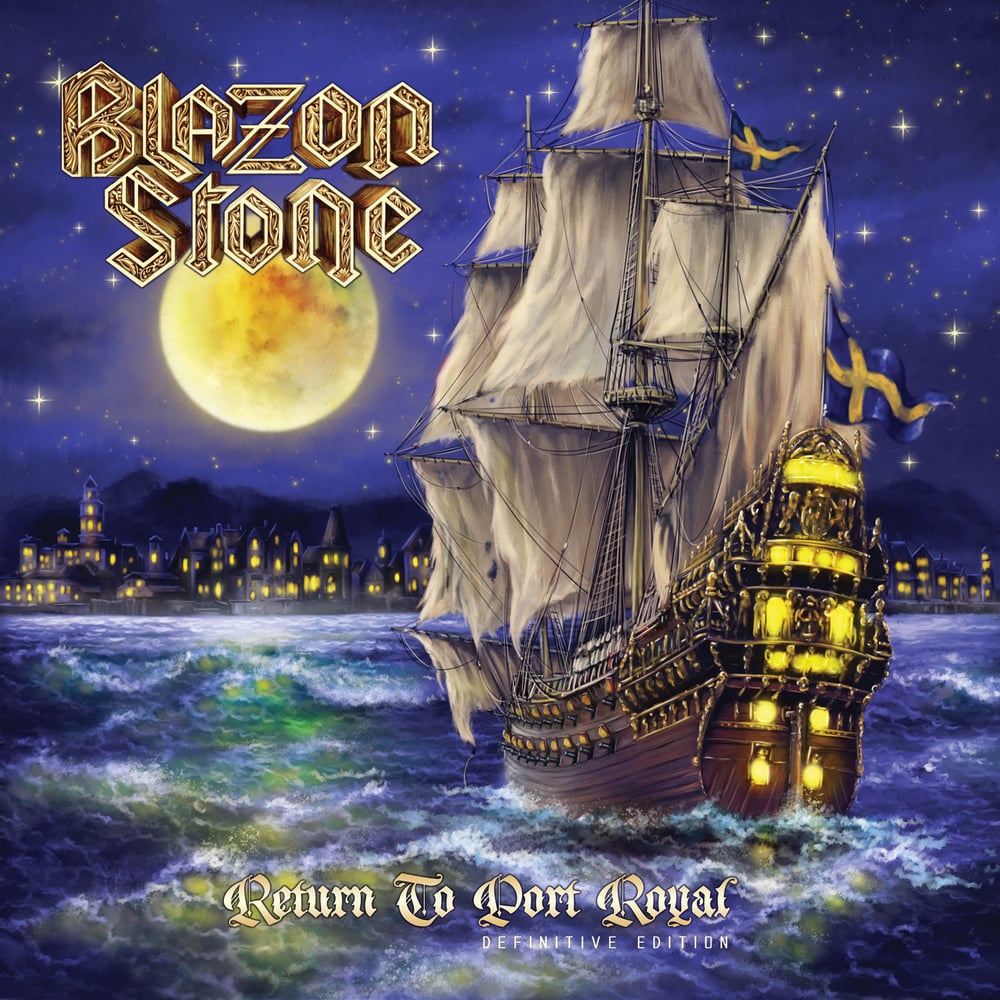 Note: orders with this title will start shipping next Tuesday (December 1st)
BLAZON STONE - Return to Port Royal - the album that started it all back in 2013 and is regarded as one, if not, THE best Blazon Stone album to this day, is getting the ultimate revamp with Cederick completely re-recording the instrumental parts and Erik fixing some vocals for the ultimate "Definitive Edition" re-release, finally sounding as Ced has envisioned it.
On my part I'm completely re-designing the booklet, and also getting completely redrawn coverart, including a special "Sunset" version on the back cover.
In addition to the "Beasts of War" that was added as bonus to the previous re-release. We have added two more bonus tracks.
Limited to 500 CDs, you do not want to miss this!
01. Black Chest Inn (intro)
02. Return To Port Royal
03. Stand Your Line
04. Amistad Rebellion
05. High Treason
06. Curse Of The Ghost Ship
07. Beasts Of War
08. Blackbeard
09. Wind In The Sails
10. The Tale Of Vasa
11. Stand Your Line (Live)
12. Black Wings Of Death (Running Wild cover)