BLAZON STONE - Damnation CD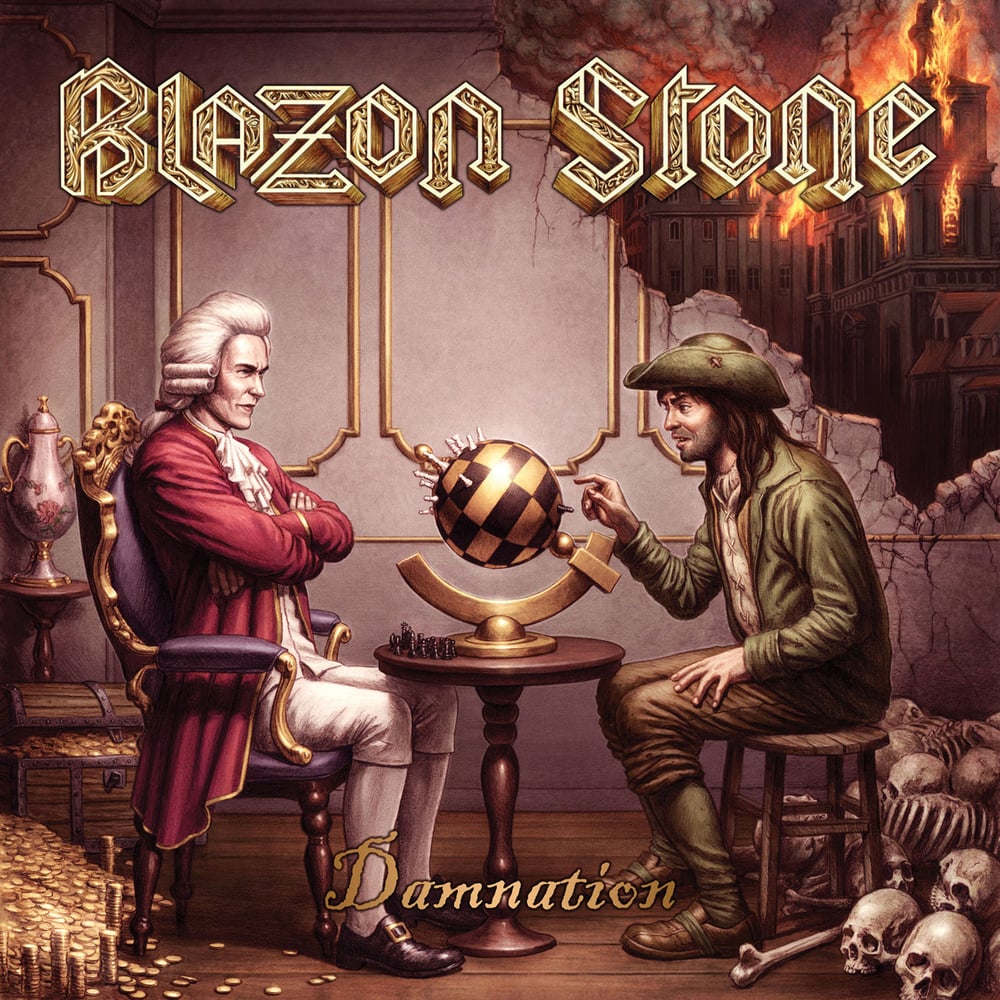 Brand new album by the international pirate horde, led by Captain Ced, returning for a first time with a full line-up. From the opening intro through the big epic finale, this is the explosive answer to "Pile of Skulls." Crack a cold one and join the raid!
BLAZON STONE - Damnation CD
1. Damnation (intro)
2. Endless Fire Of Hate
3. Raiders Of Jolly Roger
4. Chainless Spirit
5. Black Sails On The Horizon
6. Wandering Souls
7. Hell On Earth
8. Bohemian Renegade
9. 1671 (instrumental)
10. Highland Outlaw
Vocals - Matias Palm
Guitar - Cederick Forsberg
Guitar - Emil Westin Skogh
Bass & Backing Vocals - Marta Gabriel
Drums - Karl Löfgren
Pancho Ireland (Merciless Law) - Guest guitar solo on Wandering Souls, & backing vocals
Additional backing vocals:
Vlad & Dejana (Claymorean)
Pim, Ray, Bart, & Fox (Drunktank)
CD releases September 15, 2021, vinyl will come later whenever the factory finishes pressing it, hopefully before the end of the year.
Format: CD in jewel case, 12-page booklet with Velvet soft-touch coated extra-thick cover.
Release date: September 15th, 2021