Vinyl LPs CLEARANCE SALE [Updated 02/26/22]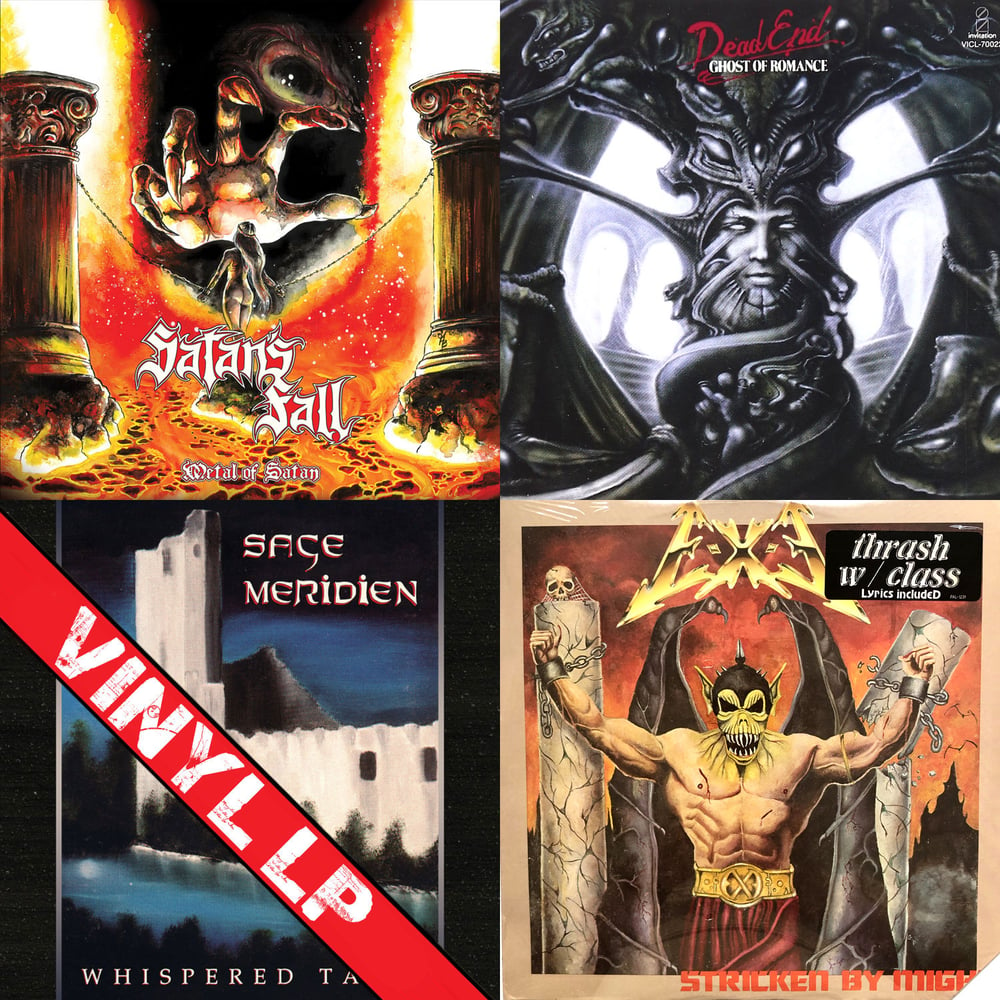 VERY IMPORTANT: Please read all the notes below before ordering, thanks!
All LPs on Black wax, unless noted.
(ss) = still sealed
(co) = saw cut / cut out
(coc) = cut out corner
(warped) = warped
All those are brand new unplayed LPs, however, the ones marked with (Warped) are warped due to prolonged improper storage. Warping ranges from very mild to moderate. Most probably would play fine and/or can be fixed, but regardless I'm selling them AS-IS! No replacements or refunds for those items. At $8, if there is playing issues, simply consider them as craft projects, or as display items, etc.
Available titles are:
DEAD END - Ghost of Romance LP - original Metal Blade 1987, (ss, co, warped)
E-X-E - Stricken By Might LP - Shatter Records 1987, (ss, coc)
LOSS FOR WORDS - Prey LP - Metal Blade 1989, (ss, co)
SAGE MERIDIEN - Whispered Tales LP (warped)
SATAN'S FALL - Metal of Satan LP (warped)
SPAWN OF SATAN, THE / BLOODSICK LP - Metal enterprise Records
Use the pull-down menu to select the title you want to add to your cart.